Digital Art (Locally Developed)


February 21, 2020




8:30 am - 2:00 pm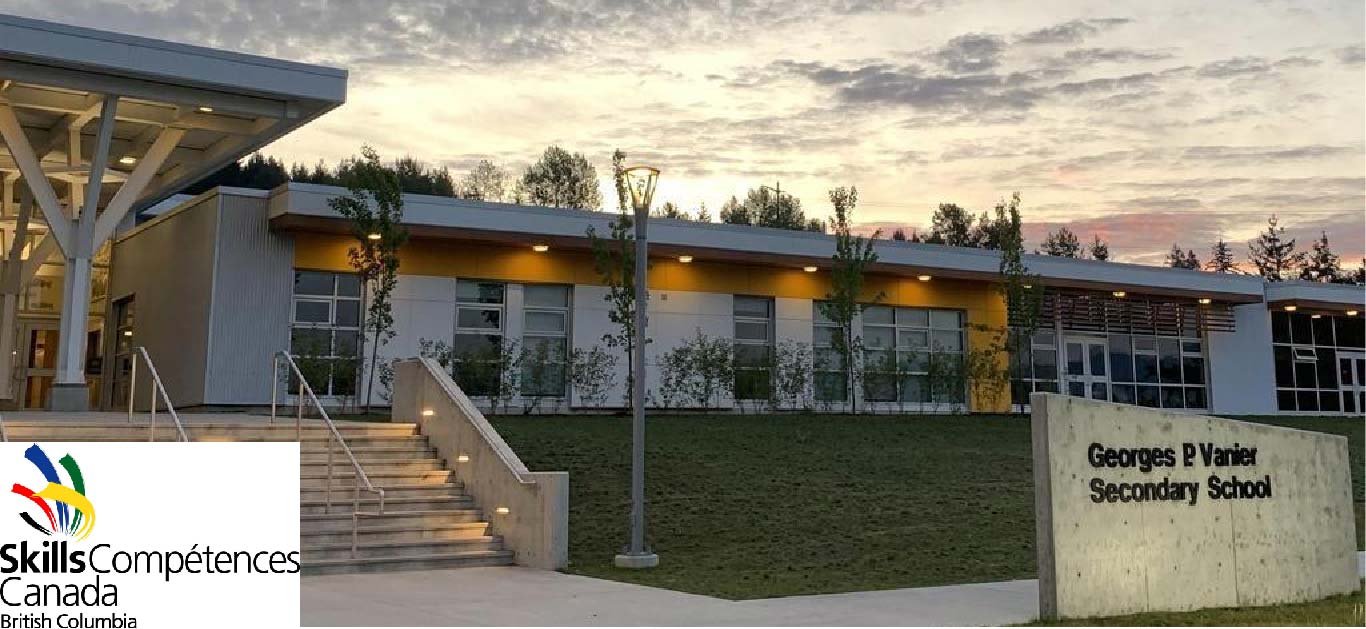 North Island Regionals – Digital Art (Locally Developed)
** This is locally developed and winners do NOT advance to provincials 
Tech Chair
Avi Goldberg
Tech Chair Email Contact
Avi.Goldberg@sd72.bc.ca
Room #
Room 018
Start/End Time:
8:30am – 2:00pm
Maximum # of competitors:
See "Note" below

10
Special Instructions for the Event
(Tools and/or Safety gear to be BROUGHT by the competitor)
Competitors are to bring their own digital drawing devices (e.g. tablet, pen) if needed.  Please ensure the Tech Chairs knows if you are bringing a tablet or Pen so they can have the drivers installed prior to you arriving.
Links
Skills BC Provincial Scope Documents
Digital Art Local Scope – 2020
G.P. Vanier School Map
Directions to G.P. Vanier Secondary
Agenda/Timeline for February 21st
8:30am Registration – registration is in the cafeteria.  At registration students will receive a Skills BC t-shirt.  Only those registered through Skills Canada BC and with a completed waiver form may compete.
9:00am Events begin – please be in the competition area and ready to begin.
11:30am Lunch – Pizza lunch will be delivered to the contest area.
(Please contact Steve Claassen if a gluten free option is needed)
12:00pm – events resume after lunch
2:00pm Events End – All events will end by 2:00pm and competitors will head to the cafeteria to wait for the results.
2:30pm Awards -will begin @ 2:30pm and the day will conclude by 3:00pm
3:00pm End of the Event – the day is over before the school gets out.
Note:
It will continue to be best practise for equal opportunity of registrations from schools in the region.  There is NO SUCH THING as first come first serve and filling an event with competitors from one school.  When signing up multiple students for a single event, please register students in the order of which you would want them accepted.  If additional space is available, competitors will be accepted based on this ranking/registration order.
Please contact Steve Claassen (steve.claassen@sd71.bc.ca) for any regional event inquiries.
Address:
4830 Headquarters Rd
,
Courtenay
,
British Columbia
,
Canada
,
V9J 1P2