TV/Video Production


February 21, 2020




8:30 am - 12:30 pm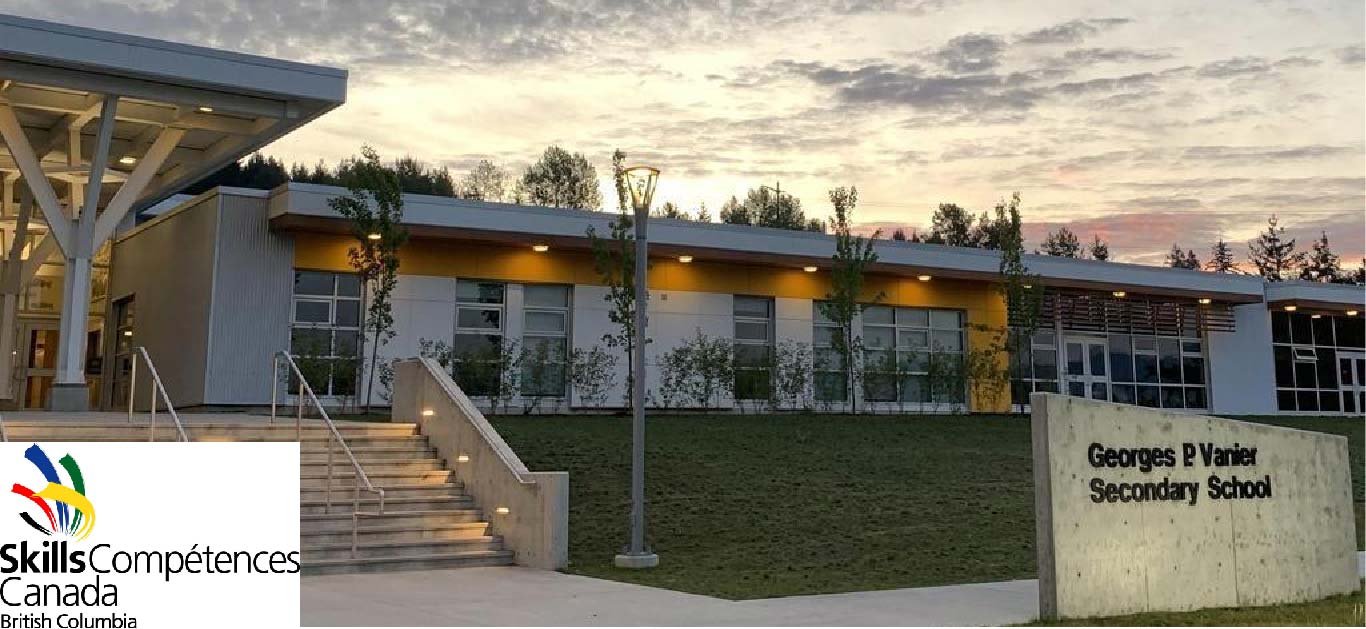 Note: This event is a team event. All the members of one team are on one ticket
North Island Regionals – TV/Video Production (Secondary)
Tech Chair
Shannon Hagen
Tech Chair Email Contact
shannon.hagen@sd72.bc.ca
Room #
Room 011
Voice recording quiet space – Room 003 Office
Start/End Time:
9:00am – 12:30pm
Maximum # of competitors:
See "Note" below

10 teams of 2
See "Team Events" below
Special Instructions for the Event
(Tools and/or Safety gear to be BROUGHT by the competitor)
No equipment will be supplied by Skills B.C. so any equipment needed must be brought to the competition by the competitors. The following is a suggested list that the competitor must supply;

A single desktop computer or laptop is needed
Method of editing: iMovie; Final Cut; Adobe Premiere, or other edit system – linear or non linear or edits may be made in camera.  Please make sure that are no admin rights needed to run the software.
One video camera or DSLR with lenses  (Note: previously there was a limit on the number of lenses competitors could use; this limit has been removed.)
A recording hard drive/memory card free of previous recorded material, and a means of transferring footage to the computer, i.e. card reader, etc.
Batteries and chargers (for camera, audio devices, etc.)
Microphones and audio recording devices (shotgun, boom, lav, handheld, wireless, external audio recorder, desktop usb mic). These can be separate from the camera, but cannot be communication devices like a phone)
Headphones – Optional: a splitter so both competitors can hear audio at once.
Single stationary tripod (no dollies, Steadicams, gimbals, rails or other supports)

No other equipment including cell phones, tablets, a second laptop, lighting gear, or other electronic devices are acceptable.

Links
Skills BC Provincial Scope Documents
North Island Regional TV-Video Scope 2020
G.P. Vanier School Map
Directions to G.P. Vanier Secondary
Agenda/Timeline for February 21st
8:30am Registration – registration is in the cafeteria.  At registration students will receive a Skills BC t-shirt.  Only those registered through Skills Canada BC and with a completed waiver form may compete.
9:00am Events begin – please be in the competition area and ready to begin.
11:30am Lunch – Pizza lunch will be delivered to the contest area.
(Please contact Steve Claassen if a gluten free option is needed)
12:00pm – events resume after lunch
12:30pm Event Ends – It takes a long time to judge so this event will end early.
2:30pm Awards -will begin @ 2:30pm and the day will conclude by 3:00pm
3:00pm End of the Event – the day is over before the school gets out.
Team Events

If you are registering competitors for a team event use the following format;
1) Register the first person as normal – First Name, Last Name, email address (teachers).
2) Enter the other team members in the "Enter Other Team Members Names Here" Box as follows.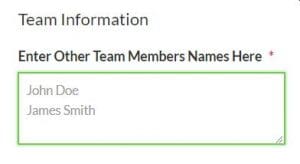 3) Enter T-Shirt size as follows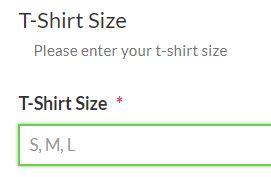 Note:
It will continue to be best practise for equal opportunity of registrations from schools in the region.  There is NO SUCH THING as first come first serve and filling an event with competitors from one school.  When signing up multiple students for a single event, please register students in the order of which you would want them accepted.  If additional space is available, competitors will be accepted based on this ranking/registration order.
Please contact Steve Claassen (steve.claassen@sd71.bc.ca) for any regional event inquiries.
Address:
4830 Headquarters Rd
,
Courtenay
,
British Columbia
,
Canada
,
V9J 1P2