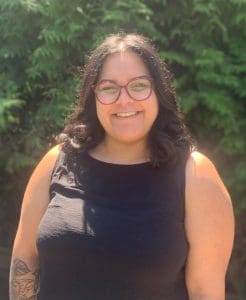 Congratulations to Shoshawna Blair, Skills Canada BC Social Media and Program Coordinator for obtaining her Red Seal designation in Baking!!
Shoshawna was also a Skills BC Provincial Gold medalist in 2017, a Nationals competitor, and the Skills Canada BC National Alumni Rep and is also now a VCC (Vancouver Community College) Baking and Pastry apprenticeship graduate!
Shoshawna is a great example of someone who followed their passion which has opened up exciting career opportunities and pathways in Baking and beyond!
Check out Shoshawna's Alumni Feature here:
https://skillscanada.bc.ca/alumni-shoshawna-blair/
The Red Seal Program, is a program that sets common standards for tradespeople in Canada. There are currently over 50 trades recognized in the Red Seal program. A Red Seal endorsement is a seal on your provincial or territorial trade certificate. It shows that you have the knowledge and skills necessary to practice your trade across Canada.
The great thing about working towards your Red Seal is that the four years to completion is mainly on the job, earning while you learn as an apprentice!
Right now Skilled Trades in BC are in huge demand. There are more than 80 skilled trade occupations with more than half with Red Seal endorsements.
For more information on finding your trade go to:
https://skilledtradesbc.ca/
For information about StrongerBC: Future Ready Action Plan, visit:
https://strongerbc.gov.bc.ca/jobs-and-training
You never quite know where your career path might take you!