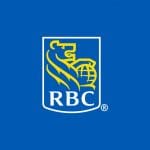 Today, I am pleased to announce that the RBC will be providing Skills BC with $50,000 in funding for its "Opening Doors in Our Communities" initiative.
The purpose of this funding is to engage BIPOC youth in activities that encourage skill, knowledge, leadership development and career awareness through researched and tailored skilled trade/apprenticeship career orientation activities.
Skills BC will use these funds supplied by the RBC in its Regional 2022 competitions.
Doing so will help Skills BC expose BIPOC youth to careers in skilled trades and learn more about apprenticeship opportunities.
Please join me in thanking the RBC for supporting Skills BC with its "Opening Doors in our Communities" initiative!
Best regards,
Elaine Allan, BA, MBA
Executive Director