Below is a message from Skills Canada BC's partner, WorkSafeBC, with an announcement regarding the WorkSafeBC Student Safety Video Contest.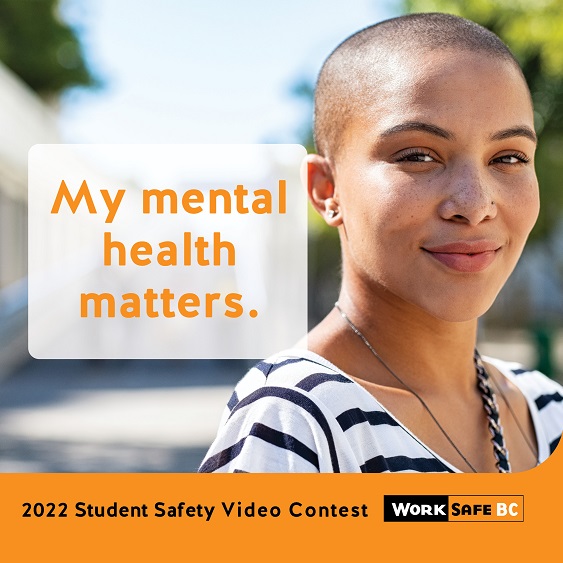 There's still time to enter the WorkSafeBC student video contest for a chance at a $2500 prize!
Youth in grades 8-12 have until March 29 to enter the 17th annual WorkSafeBC Student Safety Video Contest. This year's contest theme, My Mental Health Matters ­– challenges youth to create a video showing what they need for their mental health at work.
If you know a high school student, please share details of the contest by forwarding this email, directing youth to the Student Safety Video Contest web page, or printing and sharing the attached poster.
It's easy to enter. Students can simply film their two-minute (or shorter) video (following COVID protocols, please), post their video to YouTube, then have their teacher or sponsoring youth organization send us the completed entry form. Visit the web page for more details, including the rules and entry form, as well as links to past winners for inspiration.
There are four $2,500 cash prizes up for grabs thanks to sponsors Actsafe, London Drugs and Seaspan, plus the Actsafe Aspiring Filmmaker Award which offers the winner a behind-the-scenes tour of a local film or television production and a chance for their short film to be screened at a Directors Guild of Canada event, and more!
Have questions or want more information? Contact Robin Schooley at WorkSafeBC at [email protected].
#SVCWorkSafeBC

More Information About this Event at this Link
Download poster here (pdf)