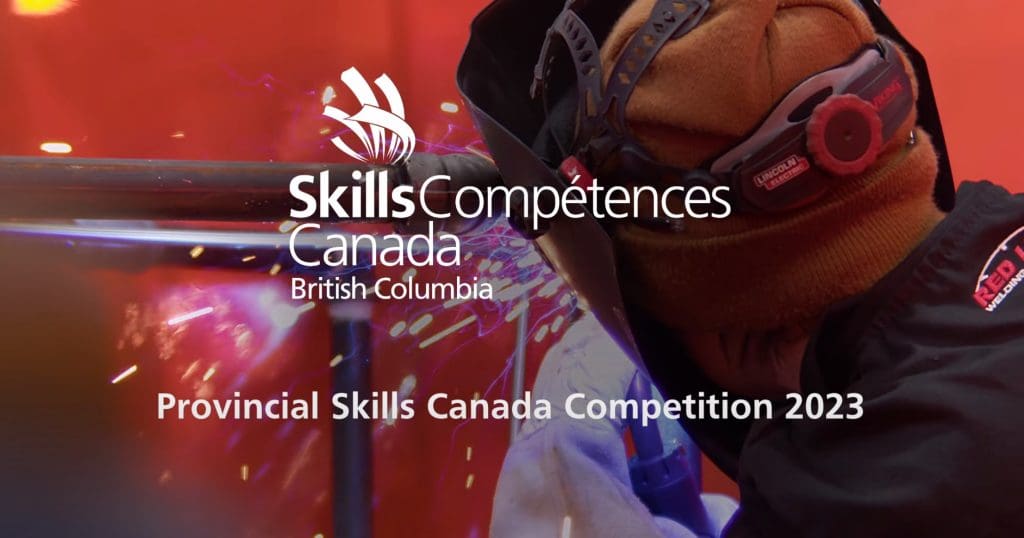 We are excited to share with you the Skills Canada BC Provincials Highlight Video for 2023.
https://www.youtube.com/watch?v=AaMMFqz2A-M
It was very exciting to see the Provincial Trades and Technology Competitions back in action again at the Tradex in Abbotsford on April 19!
Congratulations to all the competitors that competed and the medalists that will be representing TeamBC at the Skills Canada Nationals in Winnipeg.
We want to thank our volunteers, technical chairs and judges for all of their dedication and hard work. Thanks as well to all our sponsors and exhibitors. The success of this event would not have been possible without all of your support.
We are looking forward to the next step in this journey, as Team BC competes in Winnipeg May 25 & 26, to bring home the gold, silver and bronze medals!"