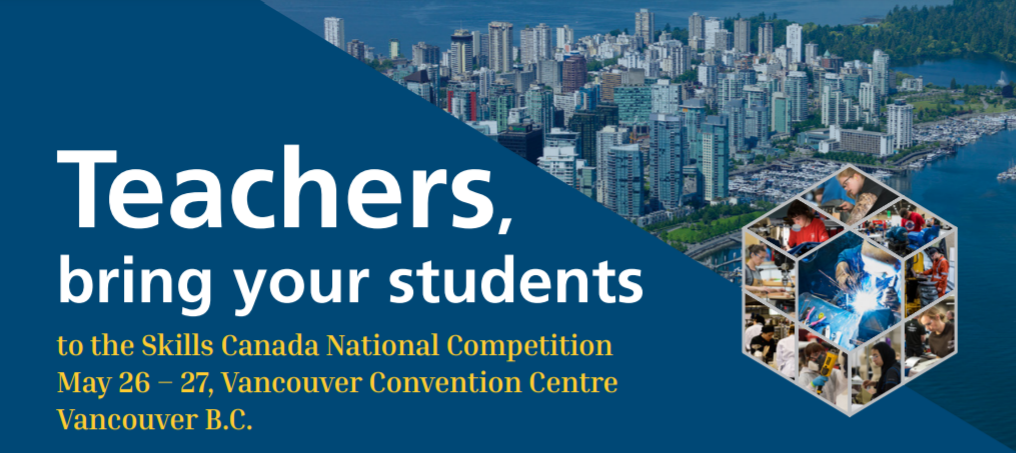 • Free event! Doors open to registered student and teacher visitors at 9:00 am on Competition days
• Participate in over 40 Try-A-Trade® and Technology activities, including welding, hairdressing, cooking, carpentry, cabinetmaking, and many more!
• Skills for Success Stage: Students can either participate in or have fun watching interactive demonstrations hosted by industry and education partners
• Watch provincial and territorial champions from across Canada compete for gold, silver, and bronze medals at the national level
• Watch competitors compete in the WorldSkills category for a chance to represent Canada at the 46th WorldSkills Competition in Shanghai, China in October of 2022
• Over 35 Skill Areas represented during SCNC at the national level and of those 25 will be part of the WorldSkills category
• Register your class and give them the opportunity to participate in and learn about skilled trade and technology career choices
Space is Limited REGISTER EARLY
Travel subsidies are available on a first come, first serve basis.
Questions: [email protected]
Download poster here (pdf)